GreenWin International Master Sessions - Biorefineries: At The Heart of New Bioeconomy Production Processes
GreenWin International Master Sessions - Biorefineries: At The Heart of New Bioeconomy Production Processes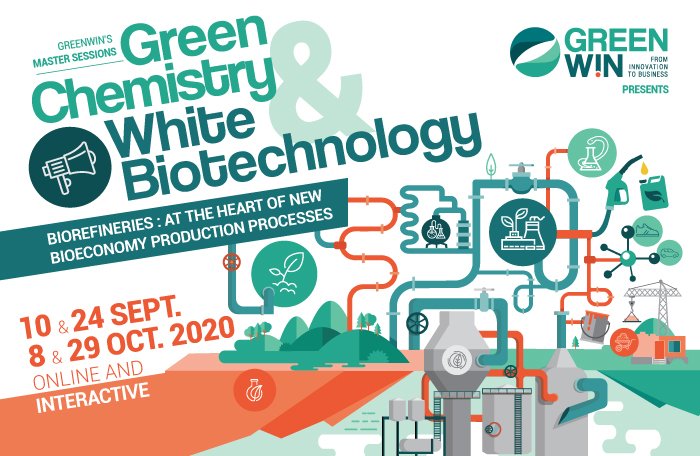 10 September 2020 Conference
Juha Lehtonen Marie-Aline Pierrard Patrick Ballmann Sébastien Cajot Pierre Van Cutsem Philippe Mengal Alex Michine Angélique Léonard Rodrigo Ledesma Amaro Philippe Gabant Tony Pouply Wim Soetaert Lionel Muniglia Jean-Christophe Monbaliu Iwona Cybulska Frédérique Bertaud
This year, GreenWin's focus will be on Biorefineries: at the heart of new bioeconomy production processes.
The purpose of the Master Sessions is
> to assess the innovative technology used and boost activities in the fields of green chemistry and white biotechnology around the world,
> to share knowledge and gain a new experience in doing so and
> to stimulate the creation of new R&D projects involving the academic world, research centres and industrial players from the sector, both at regional and international levels.
> to highlight the link between Research and Market.